---
---
Production Assistantships: Experience
ehemaliges Stummfilmkino Delphi
2018 Production Assistant, Berlin Germany
Helped the venue host events such as the Berlin Burlesque Week 2018 Gala and various other performances.
Information on the theater can be found below.
http://theater-im-delphi.de/en/events/
---
The Return of La Argentina by Trajal Harrel
2017 Production Assistant and Post-show Talk Moderator, Abu Dhabi UAE
Worked with choreographer, Trajal Harrel on his performance of The Return of La Argentina to manage the costumes and organize the stage space. Also conducted the post-shaw talk as a moderator, asking questions and fostering discussion between Trajal, the audience members, and I.
---
The Creative Act: Performance, Process, Presence
2017 Production Collaborater and Conductor, Abu Dhabi UAE
Artist, Susan Hefuna, collaborates with NYU Abu Dhabi students to create a piece about spacial awareness. Worked with the Guggenheim Abu Dhabi team to organize and conduct the collaborative process, and worked with Susan as a performer to craft this piece together.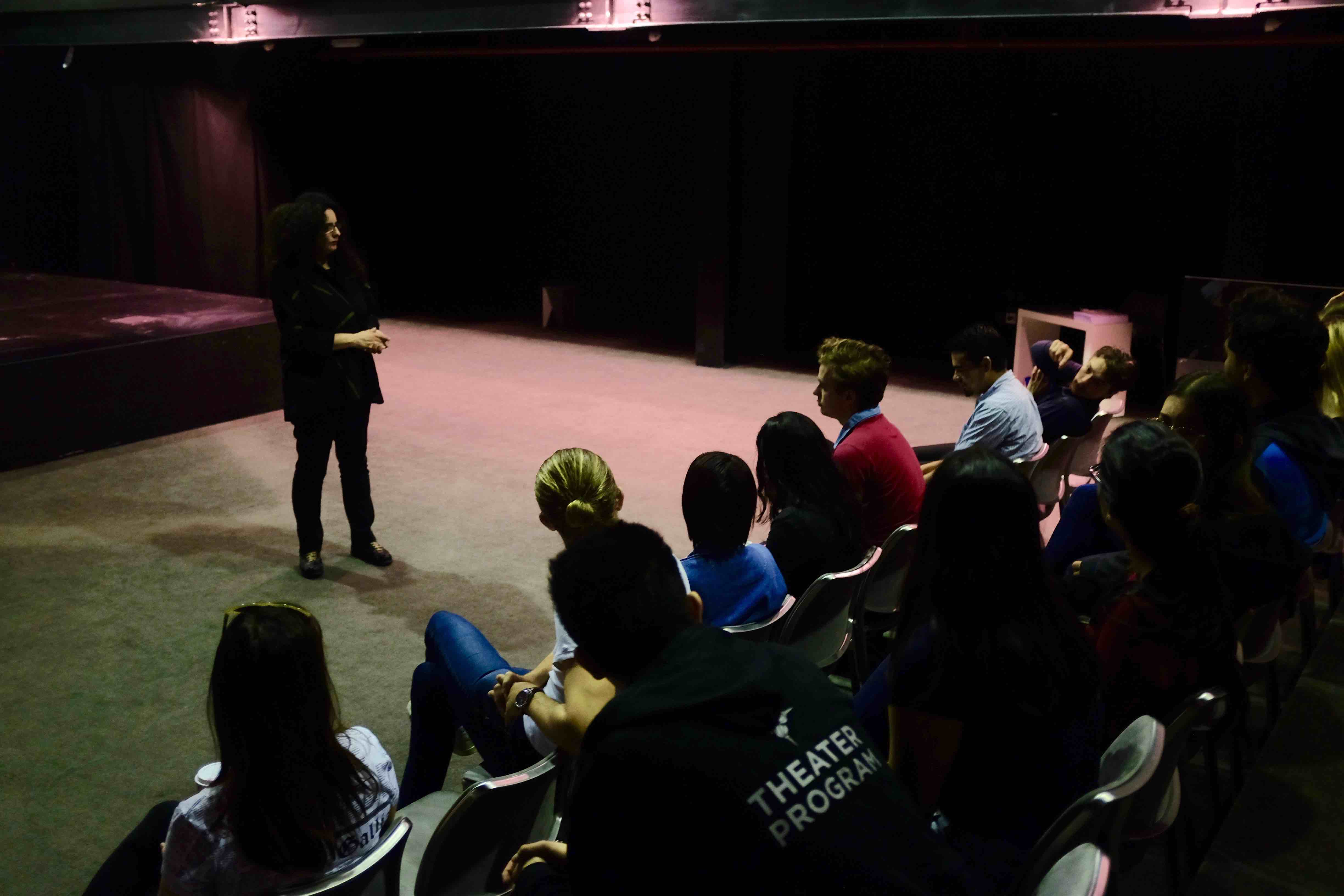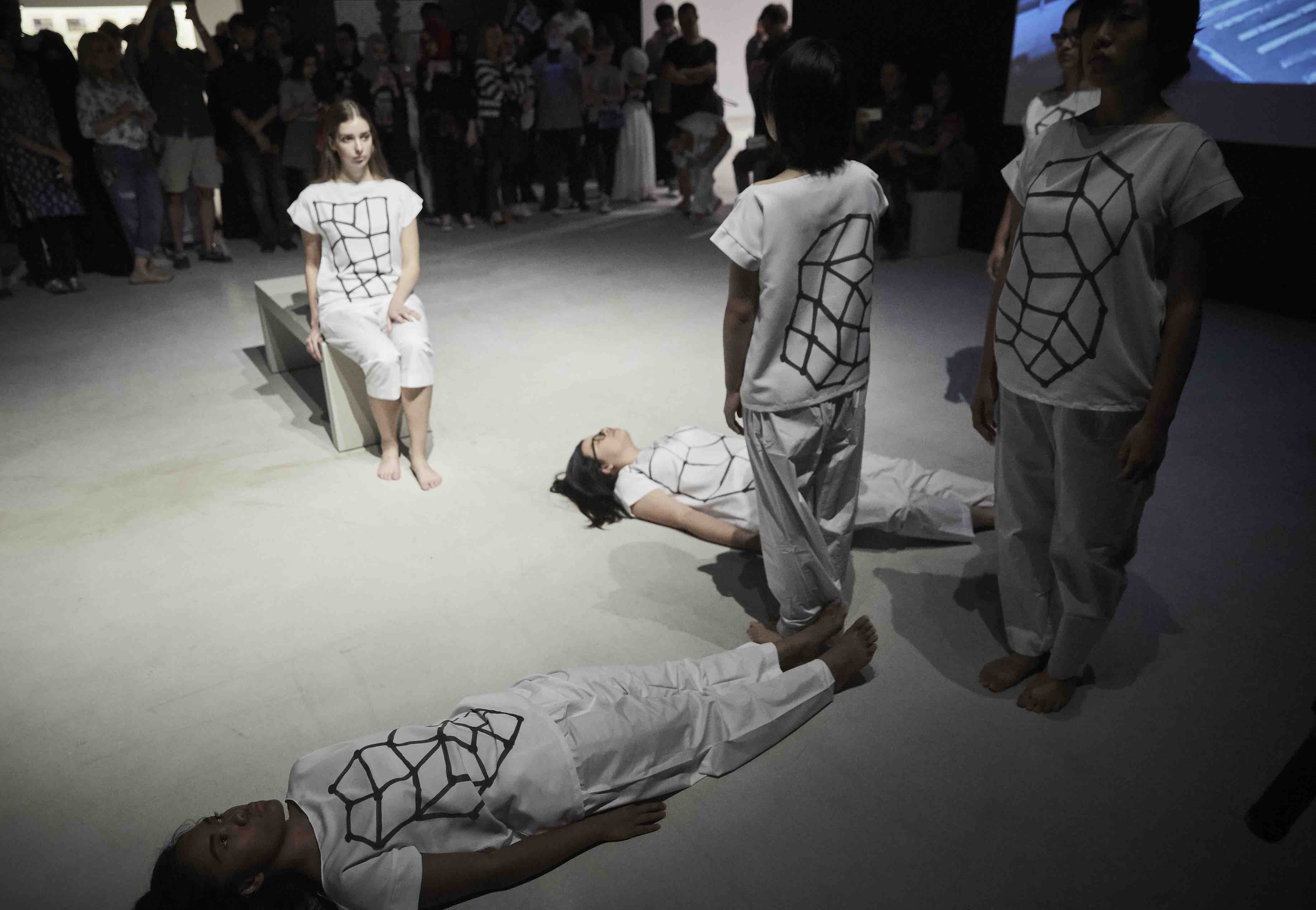 Courtesy of The Guggenheim Museum Abu Dhabi
---
Actor: Experience
Spectra
2019 Workshop for Script Development
Written and directed by Simon Wilkes. Conceived as a 'comicbook- play,' and developed through a series of rehearsal laboratories and writing workshops, Spectra seeks to adopt the visual form of comicbooks as a means storytelling to the form of theatre in order to explore script writing as a collaborative process and theatre as a form of writing research into a mode of playwrighting whereby text functions as an icon of language as well as image, as it does in the form of comicbooks..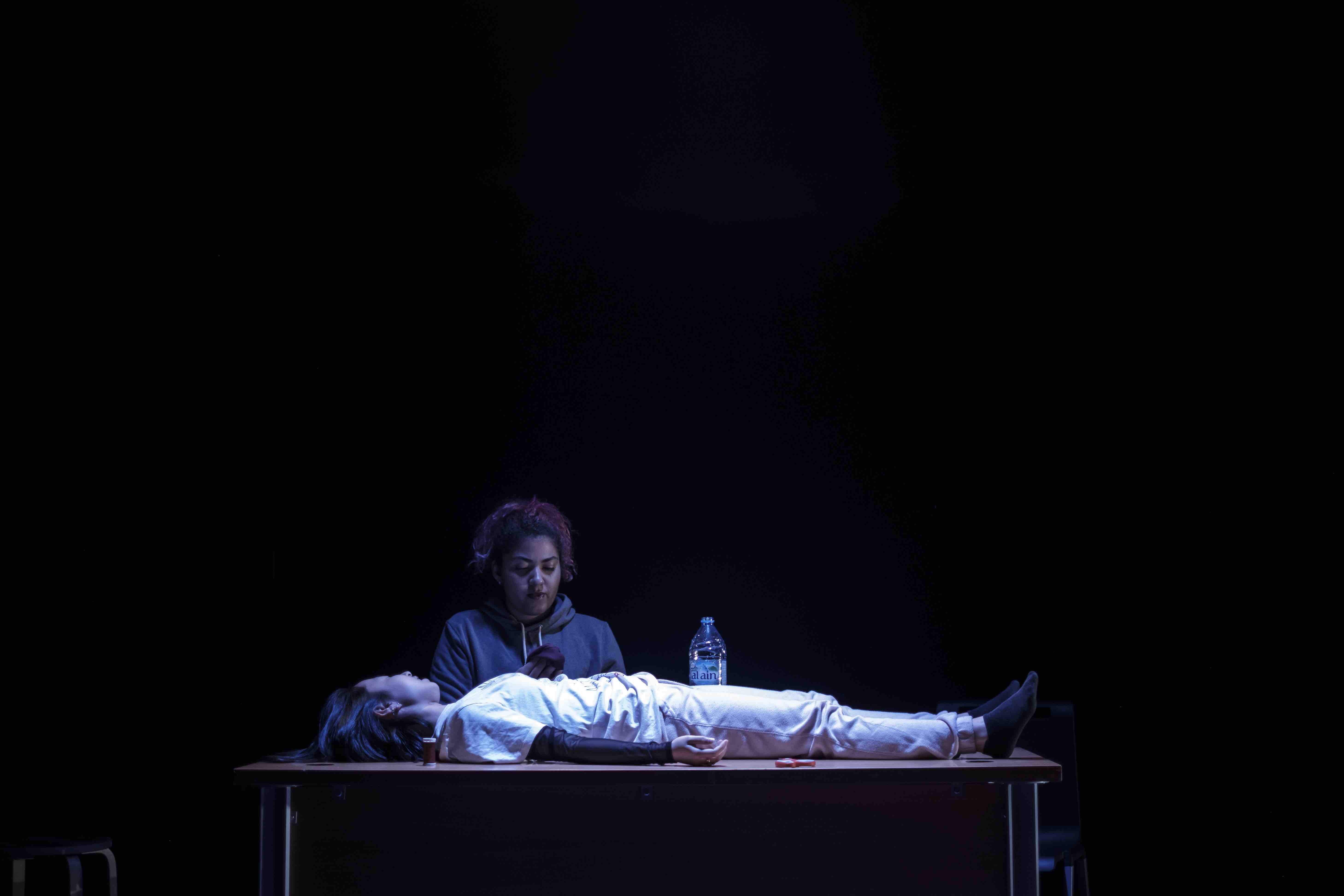 Courtesy of The NYUAD Theater Program, Photo Credits To Waleed Shah
---
Mujeres Cabalgando En La Arena
2016 Play
Directed by Carlos Diaz Leon from Chile, this production works with three of Federico García Lorca's literature to question gender, love, identity, and desire.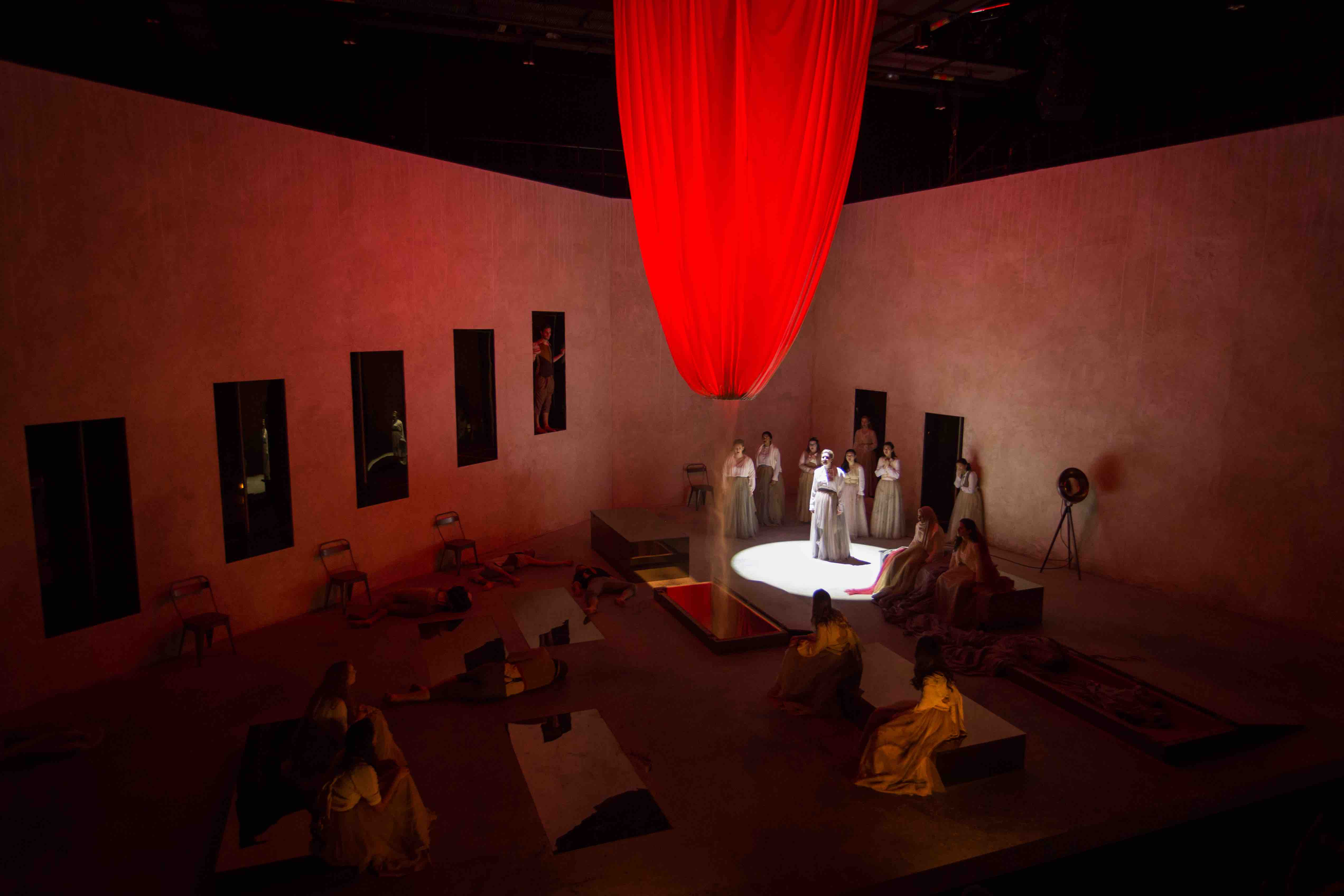 Courtesy of The NYUAD Theater Program, Photo Credits To Koh Terai
---
LOUP GAROU
2016 Play
A piece incorporating several different children's games to talk about the missing and murdered Aboriginal women of Canada.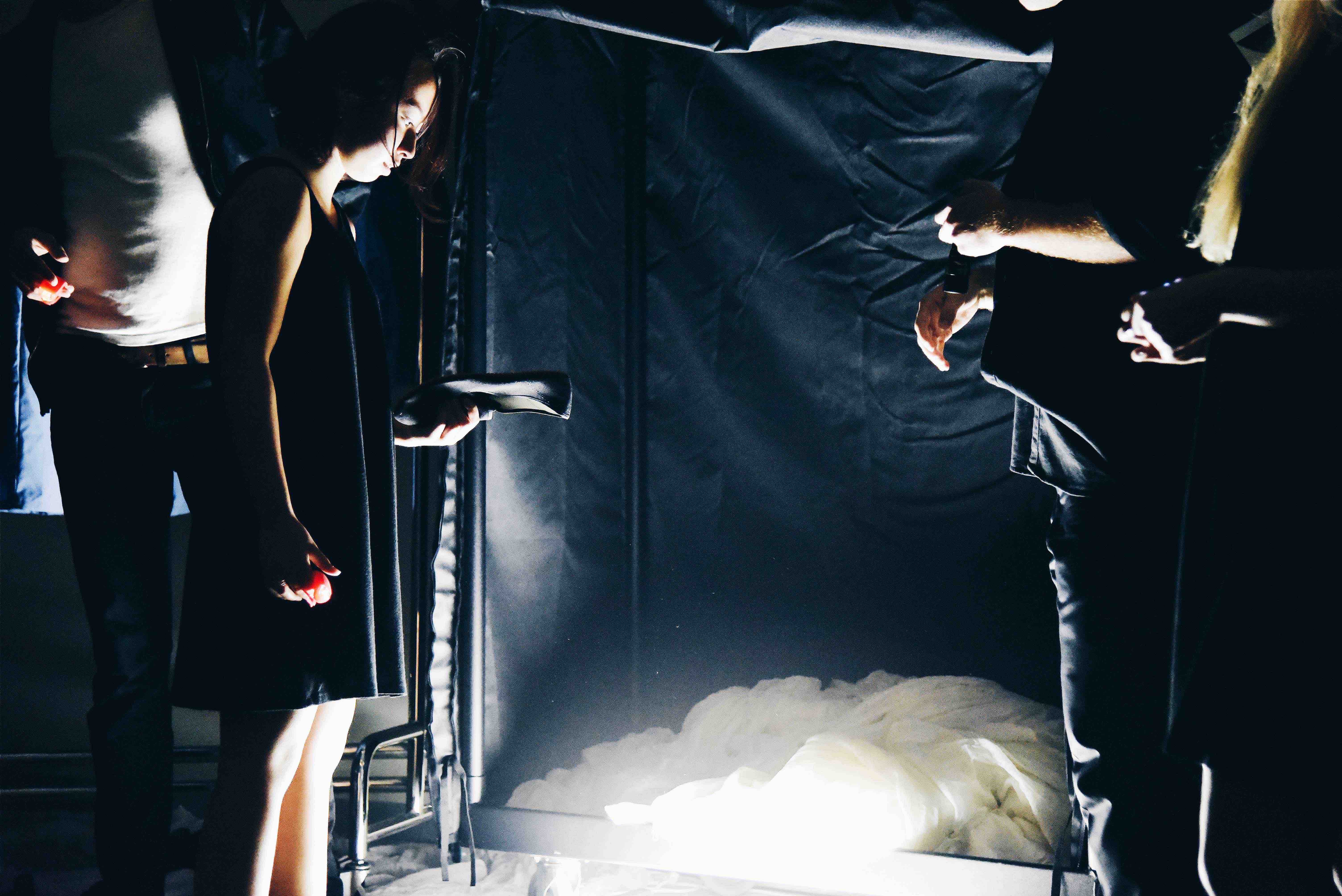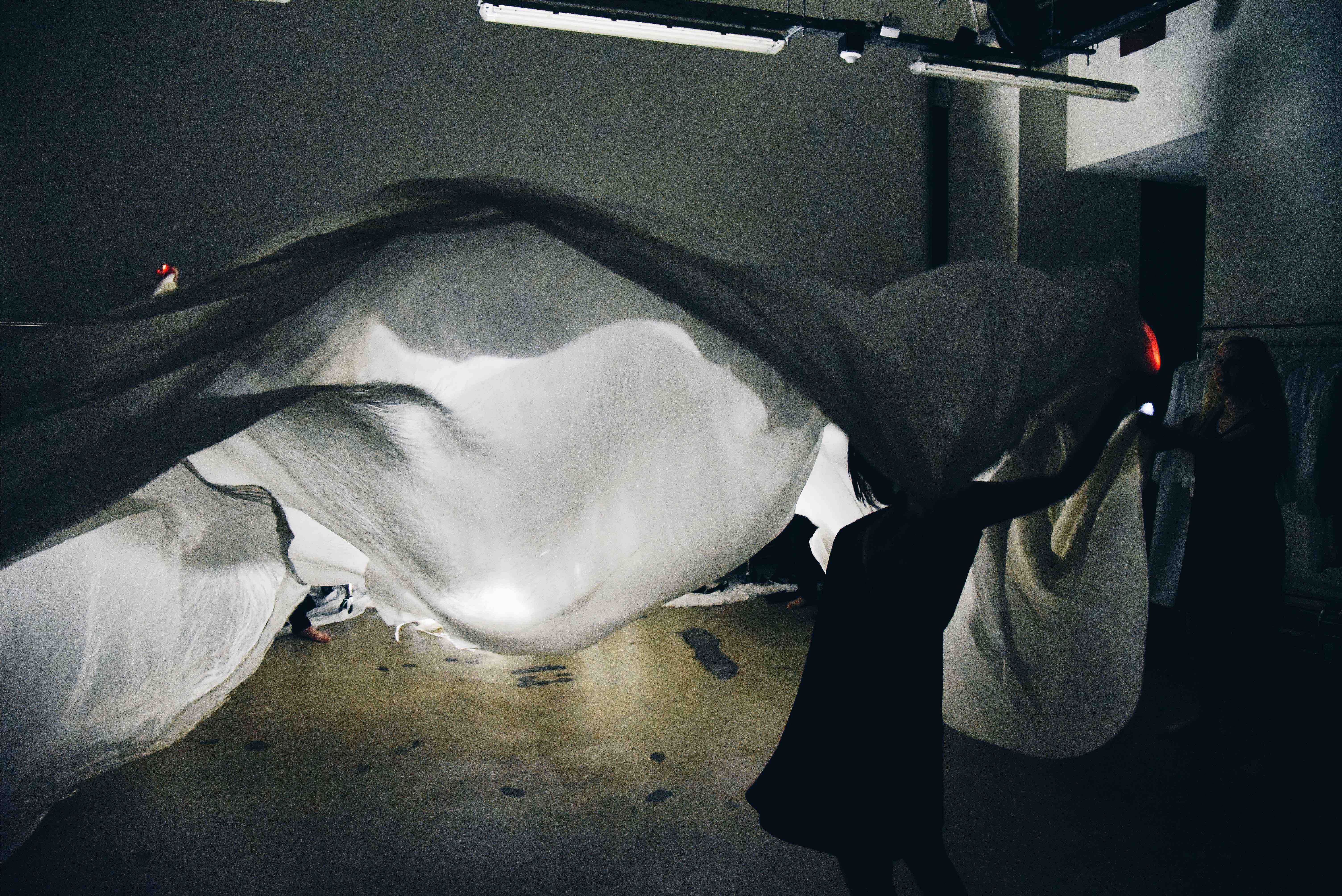 Courtesy of The NYUAD Theater Program, Photo Credits To Gaar Adams