---
Production and Organization
---
Dance Base Yokohama
2020-Present / Production Assistant and External Relations Coordinator, Yokohama Japan
Organized and hosted various events such as tryout performances, workshops, artist residencies, and installations.
Information on the dancehouse can be found below:
https://dancebase.yokohama/
---
ehemaliges Stummfilmkino Delphi
2018 / Production Assistant, Berlin Germany
Helped the venue host events such as the Berlin Burlesque Week 2018 Gala and various other performances.
---
The Return of La Argentina by Trajal Harrel
2017 / Production Assistant and Post-show Talk Moderator, Abu Dhabi UAE
Worked with choreographer, Trajal Harrel on his performance of The Return of La Argentina to manage the costumes and organize the stage space. Also conducted the post-shaw talk as a moderator, asking questions and fostering discussion between Trajal, the audience members, and I.
---
The Creative Act: Performance, Process, Presence
2017 / Production Collaborater and Conductor, Abu Dhabi UAE
Artist, Susan Hefuna, collaborates with NYU Abu Dhabi students to create a piece about spacial awareness. Worked with the Guggenheim Abu Dhabi team to organize and conduct the collaborative process, and worked with Susan as a performer to craft this piece together.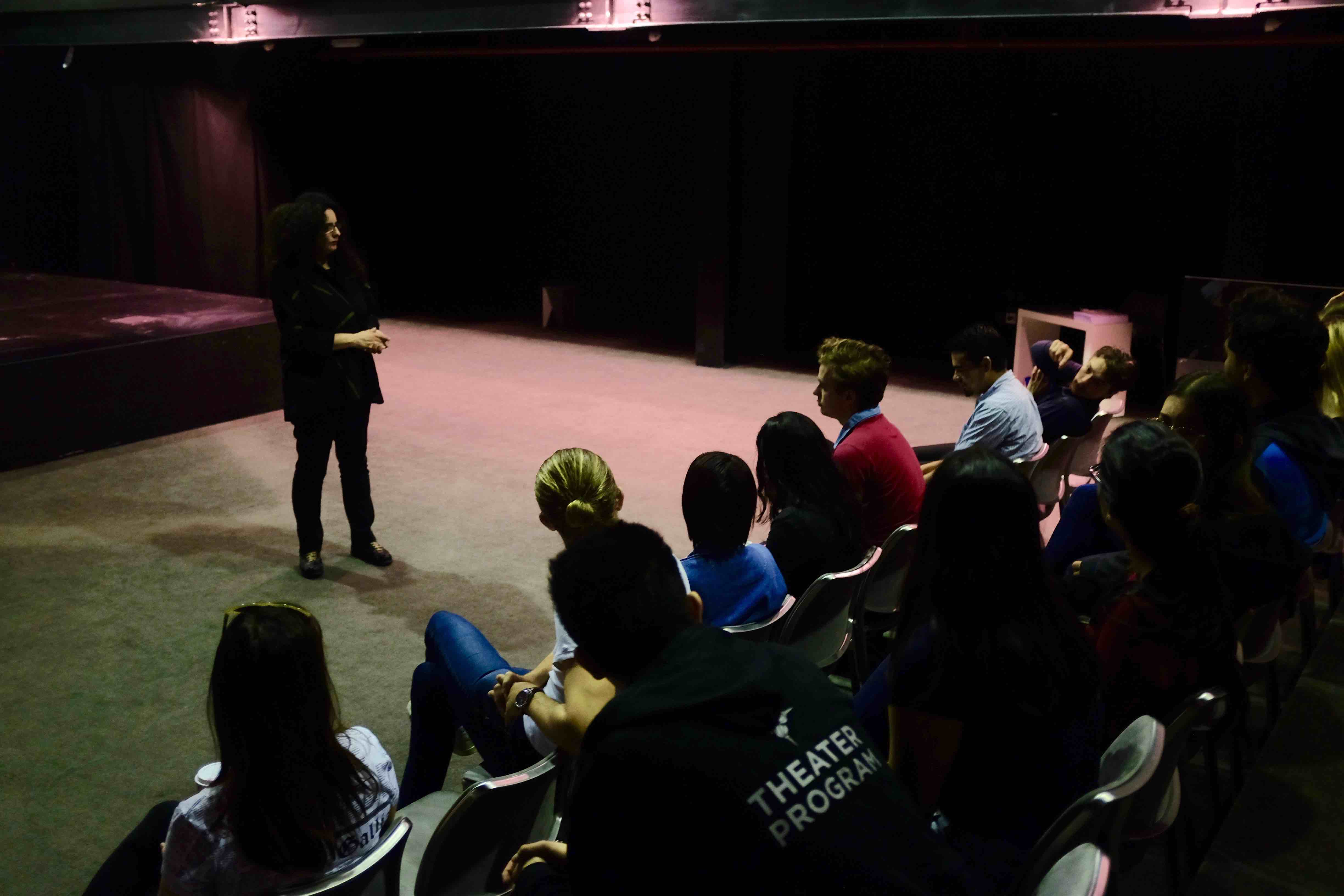 Courtesy of The Guggenheim Museum Abu Dhabi